Last week, the Philippine Board on Books for Young People held its 32nd annual Book Summit for children's literature in Manila. It was an inspiration to see the dedication of the industry to moving Philippine children's literature forward, to be in the same room with so many publishers, librarians, speakers, readers, illustrators and book advocates. Some photos from the event below:
Poet and author Mariko Nagai speaks about "Dangerous Poetry."
The book booth for Adarna House, a leading publisher in the Philippine children's book industry.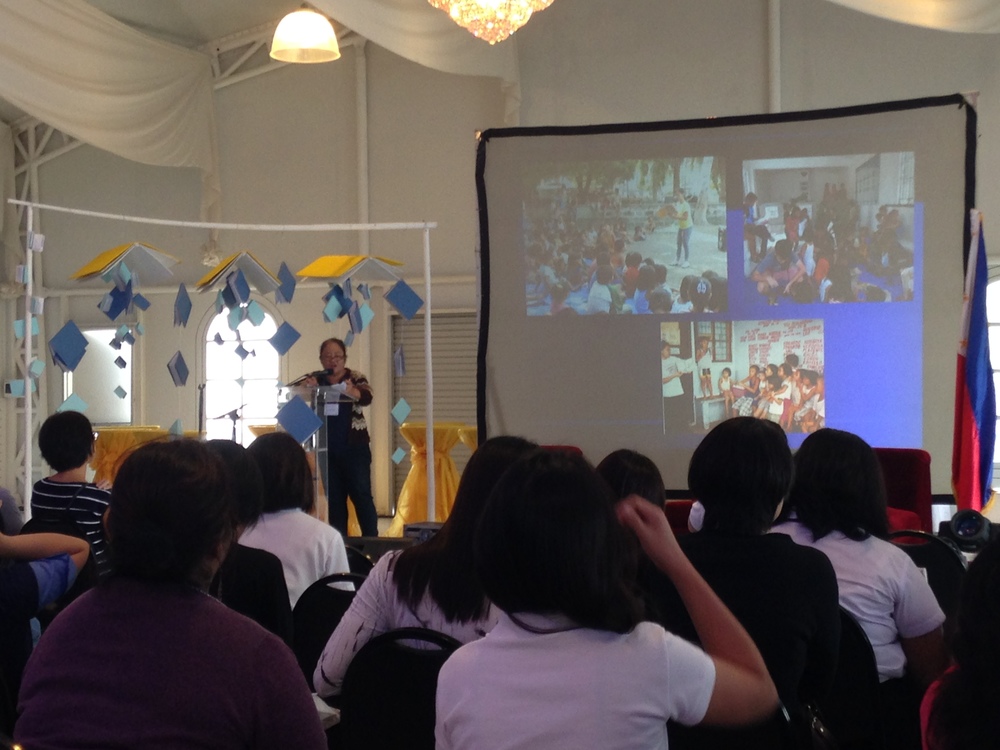 Maricel Montero, of Museo Pambataa, speaks on alternate book distribution initiatives, such as Project Banig and the volunteer-powered mobile library.
Quintin Pastrana, of Library Renewal Partnership, speaking on the unfilfilled mandate for public libraries in the Philippines, and LRP's work to close the gap. "The issue is not just literary. It is political."
Free yoga for children, to celebrate the launch of "Amazing Me," by Nica Hechanova, published by Firetree Press.