This thoughtful exhibition at the New York Public Library has it's final day tomorrow (Sunday, Sept 7). If you're in New York, I highly recommend taking a look this weekend. The New York Public Library is at Bryant Park, open Sat from 10 am – 6 pm, and Sun from 1 – 5 pm. It's free.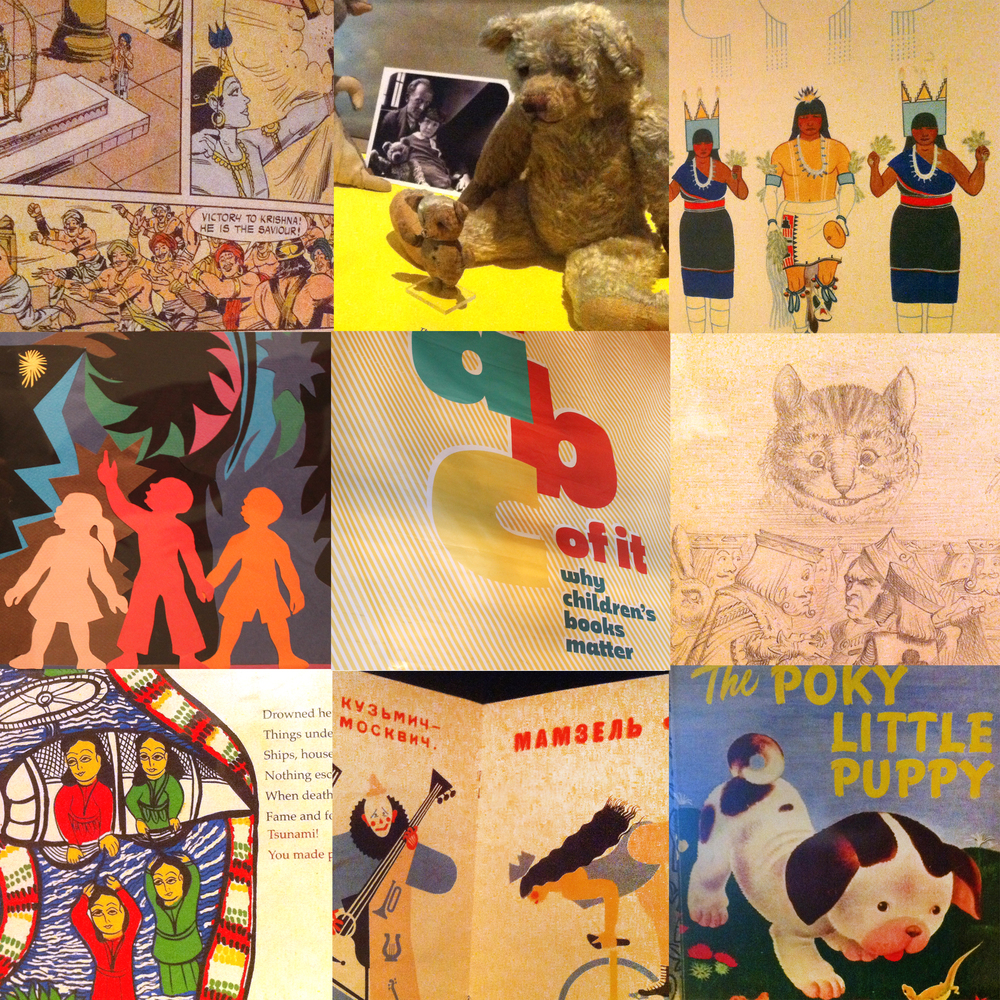 The show traces the history of the children's book, from early religious texts printed for "moral betterment" of children, through the original "Alice in Wonderland", the advent of cheaply mass-produced kid's books via the Little Golden Book Series, comic books, and a look at multicultural children's books from around the world.
What interested me most was that issues around making children's books have been the same for centuries. They have, throughout time, been challenging to produce. Classics so firmly established in our cultural landscape today, like "Aesop's Fables" and "Alice in Wonderland" came into being as labors of love — expensive labors of love — on the part of the authors. Lewis Carroll originally self-published "Alice in Wonderland," drawing and writing the text out by hand, and paying for the printing himself.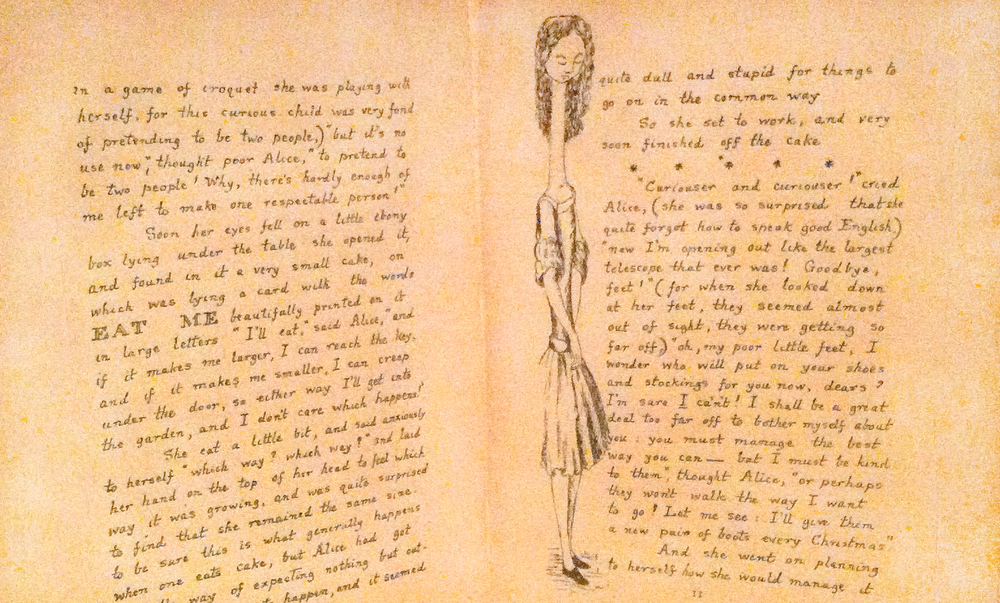 Original publication of "Alice in Wonderland"; text and drawings by Lewis Carroll.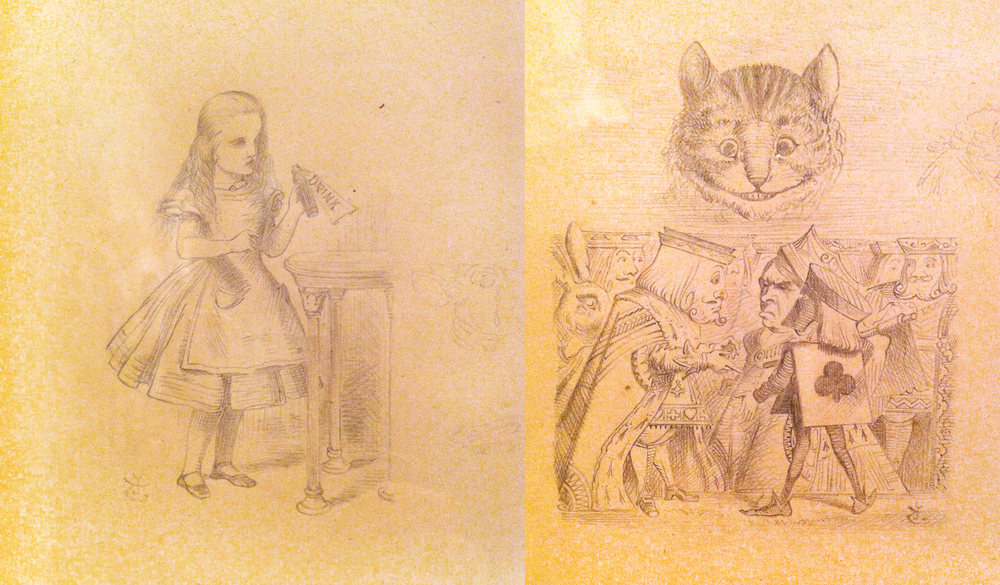 First professional illustrations of "Alice in Wonderland," by reputed Punch Magazine illustrator John Tenniel. Reportedly, Lewis Carroll hated these drawings.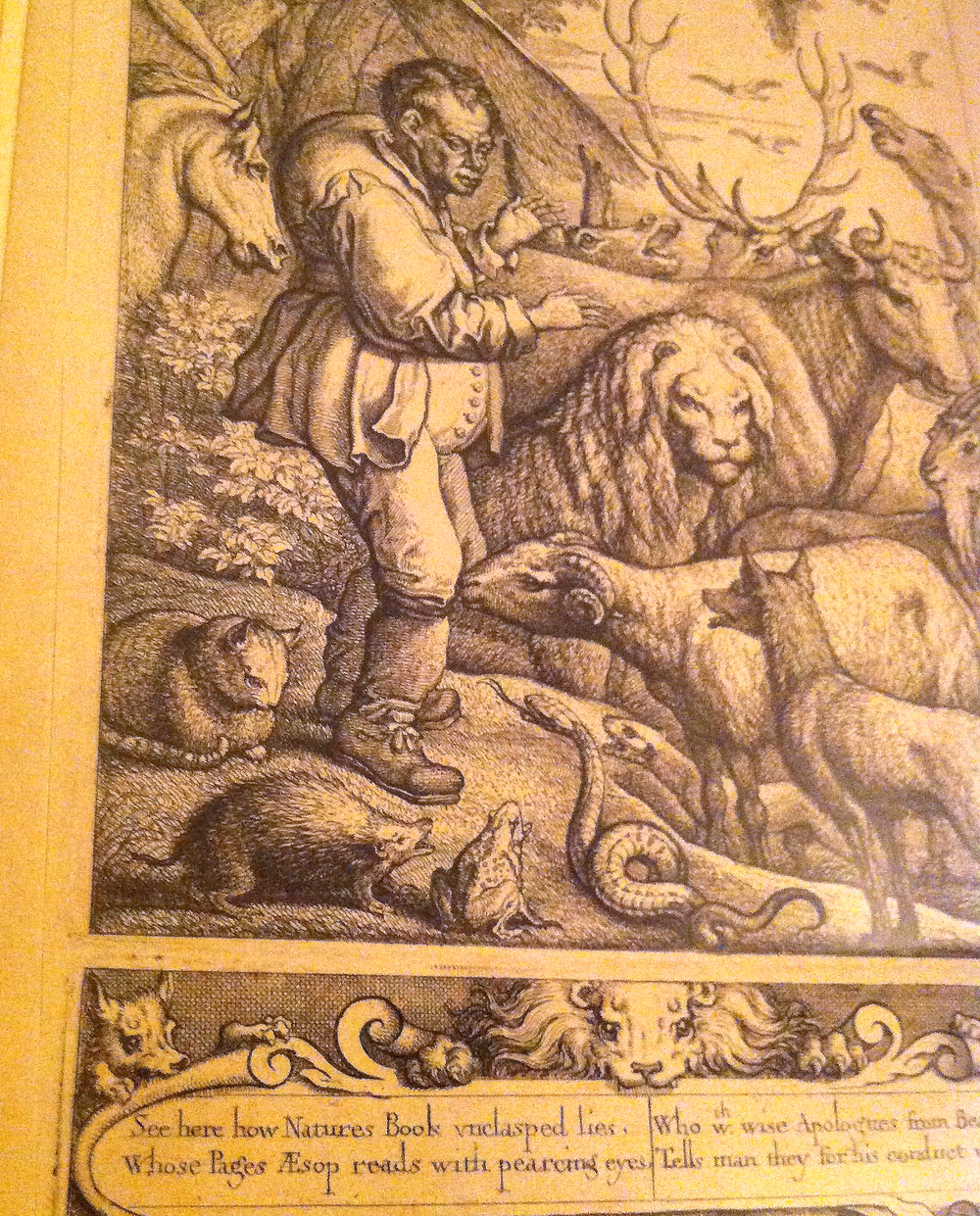 Aesop's Fables
Also timeless are the roles that children's books play: as ethical guide / teaching tool, as art object, as special holiday gift purchased by the upper classes versus everyday middle-class object, and as a tool to encapsulate and share culture. Children's books also reflect current trends in science, philosophy and culture. For example, John Hershey, a friend of Theodore Geisel (Dr. Seuss), was very interested in phonics. Together they listed the 300 most commonly used words, and "The Cat in the Hat" came out of that list.
One of the most popular American series, The Little Golden Books, was created as a mass market answer to children's books. They were printed on cheaper materials (cardboard covers), and created in a creative assembly line (a Ford-assembly-plant version of producing children's books) to bring the unit cost down, the golden printed edge implying a more expensive material than was acutally used. Their point-of-sale also shifted from bookstores to drugstores, at 50 cents a copy. A generation of American children grew up with The Little Golden Books as a result. At the show, I overheard a pair of older women talking nostalgically about "The Poky Little Puppy."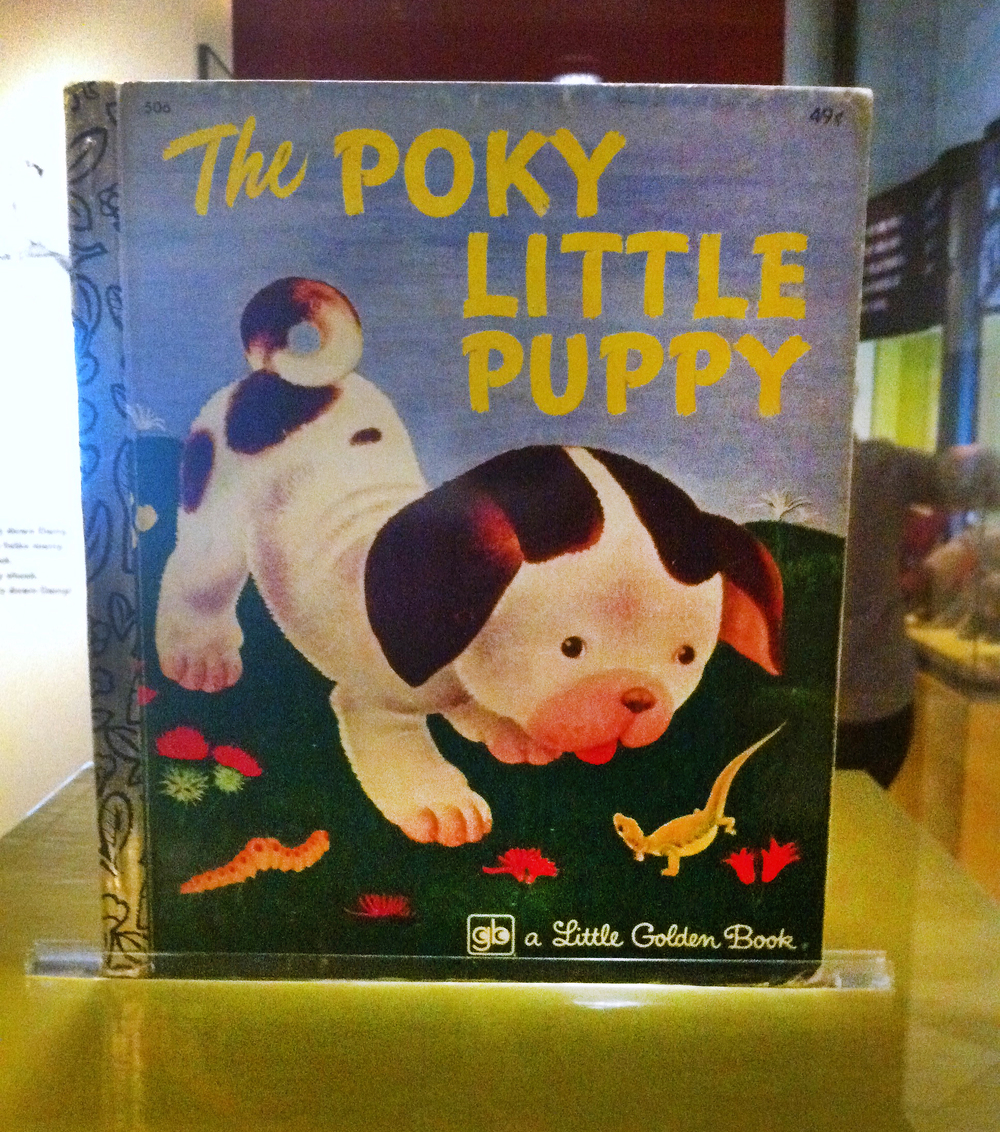 Simultaneous, in the 1910s – 30s, there was a shift in how young adult books were produced. Entrepreneur Edward Stratemeyer created a formulaic line of "slam bang adventures," with the advent of Nancy Drew, the Hardy Boys, the Rover Boys, and similar series. He employed several ghostwriters, editors, and stenographers to rapidly produce these series. These also sold for 50 cents a copy. Libraries didn't like them because of their predictable, generic quality, but ironically they had the effect of creating lifelong readers of the children who clamored for this mass-produced kind of literature.

Exhibit design showing the titles created by Edward Stratemeyer.
Of course the part of the exhibit that really spoke to me were the parts about the push for multiculturalism in children's books. There were some beautiful samples of books from both within the US and global stories.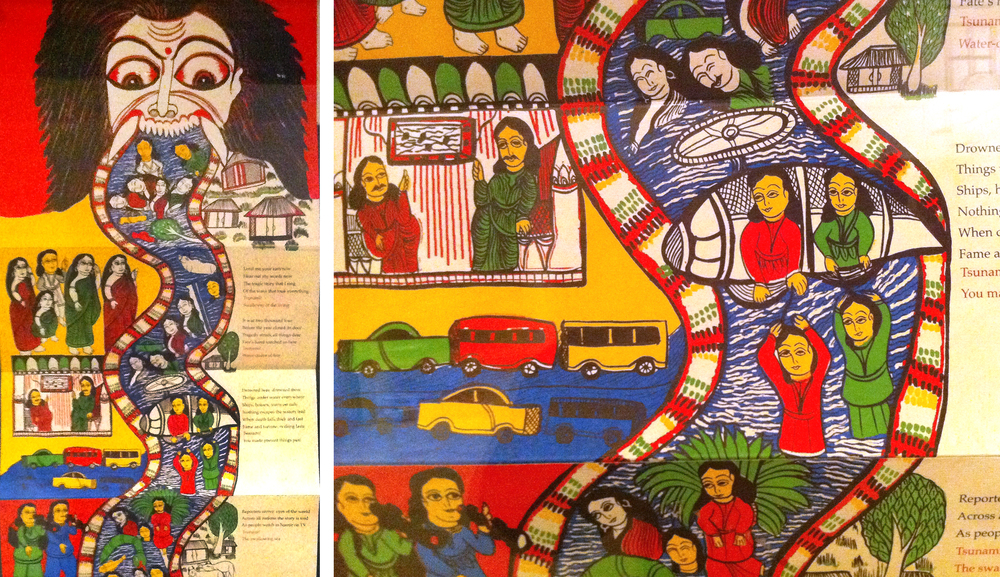 "Tsunami" by Joydeb and Monya Chitrakar, is a powerful children's / graphic book about the 2004 South Asian tsunami. It could read either in pages, or as a narrative scroll (in a traditional Patua art style of West Bengal), and showed the enormous appetite of the water.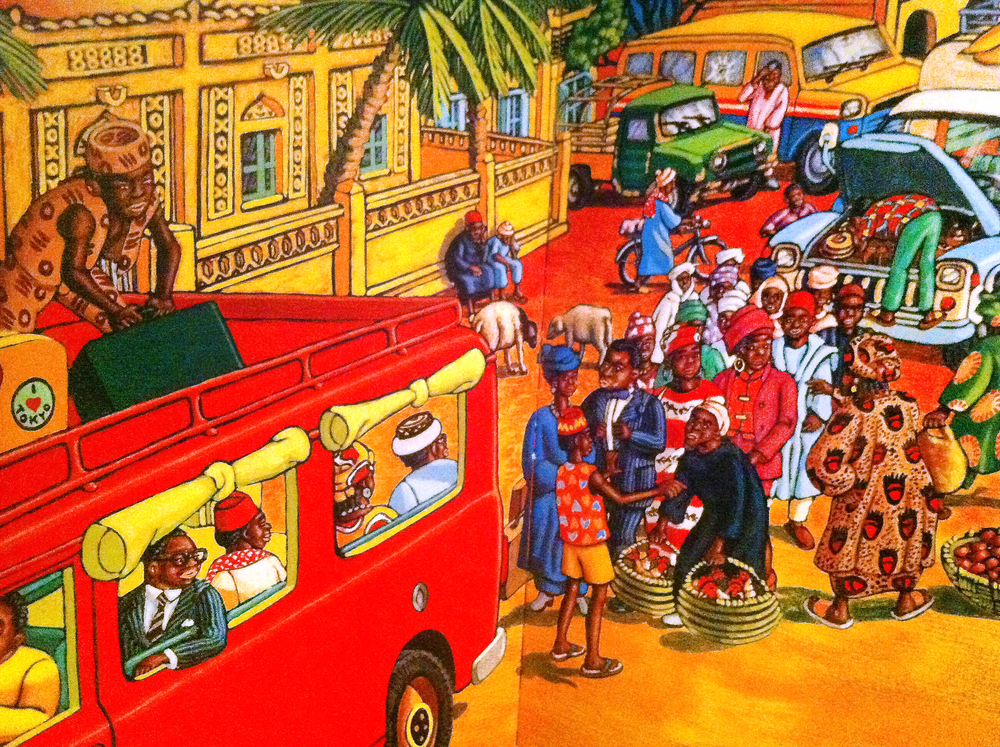 "Le taxi-brousse de Papa Diop / Papa Diop's Taxi" by Cameroon-born illustrator Christian Épanya. This picture book shows everyday life in St. Louis, Senegal, and shows how access to taxis can have a social impact in a developing country.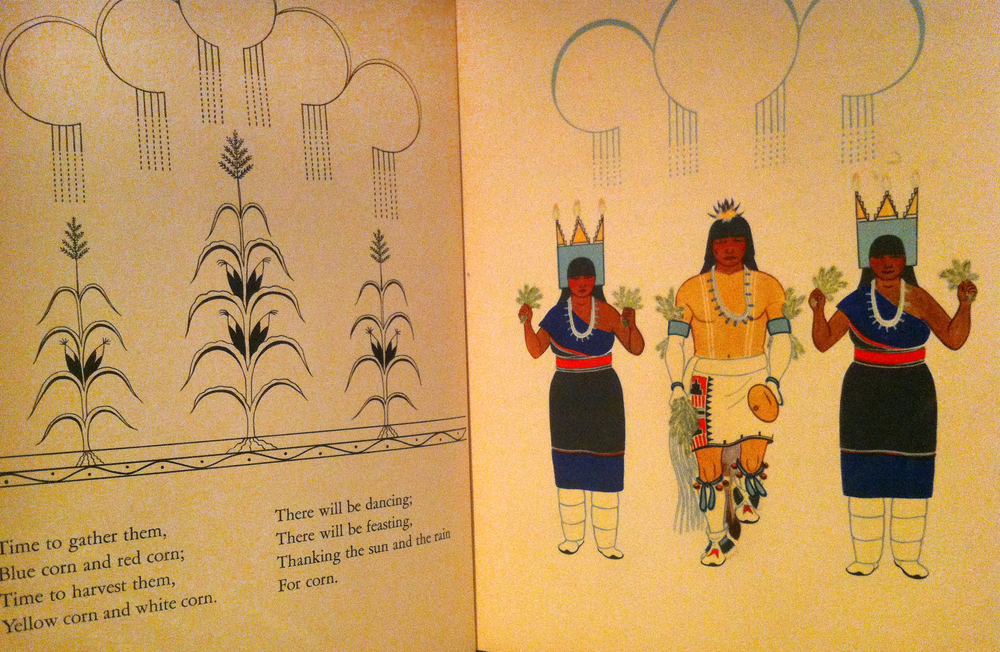 "In My Mother's House" by Anne Nolan Clark. Illustrations by Velino Herrera. 1941. A collection of Native American (Pueblo) poetry, as part of a 1940s government initiative to educate Native American children in a more culturally respectful way.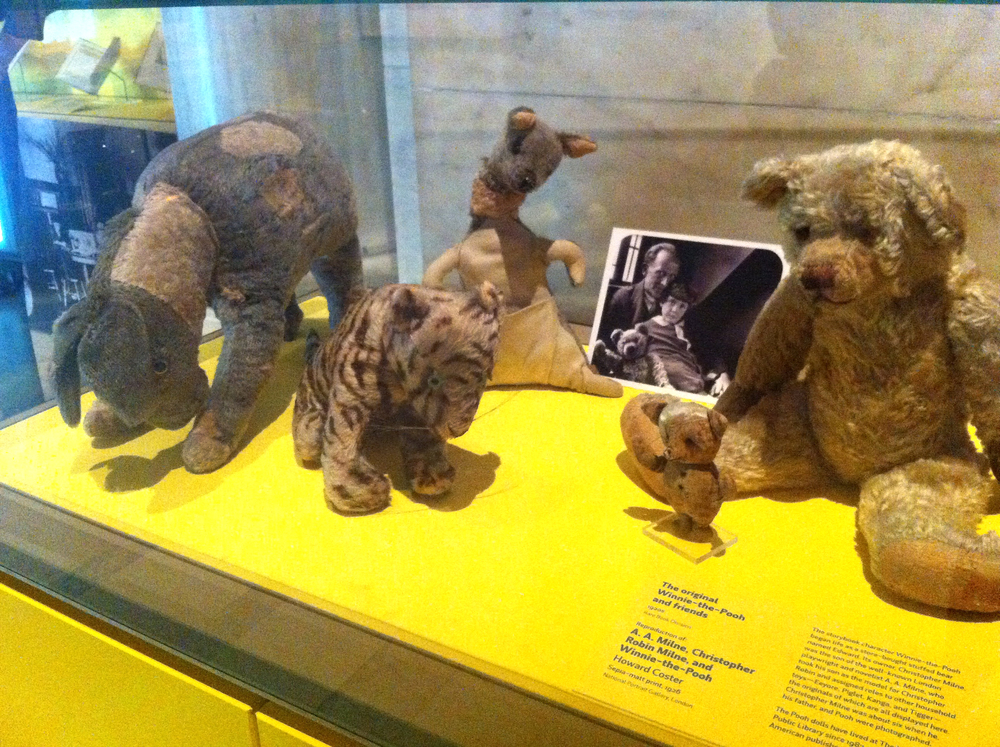 The original stuffed toys that A.A. Milne based the "Winnie the Pooh" characters on.