I had the opportunity to workshop the Ivatan story with ten 3rd graders at Basco Elementary School. With the help of Awee Abellardo (of Yaru Artists Collective), and Basco's Vice-Mayor Ann Viola, we got the kids drawing some Ivatan words to start, then read them the story and held a group discussion to see what they thought of the themes.
They seemed to really like the story. Although it was text only, I had their full attention during the reading. There were smiles and stolen glances at the written story while I read it aloud.
Some photos of the experience, the kids and their word definitions, and their favorite parts of the story (the octopus character was their favorite).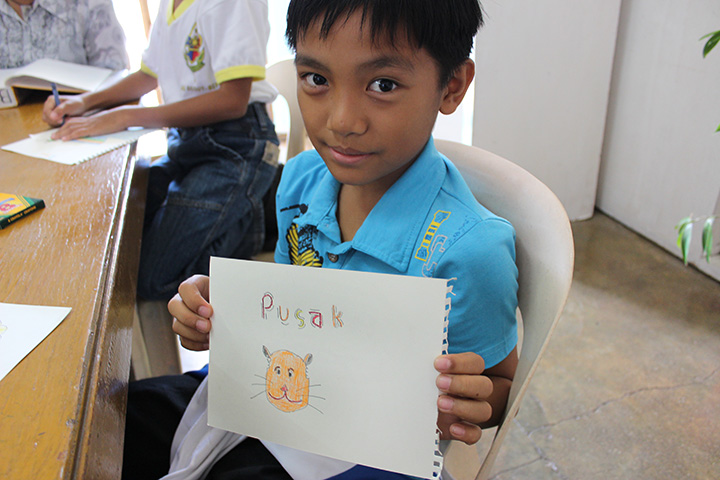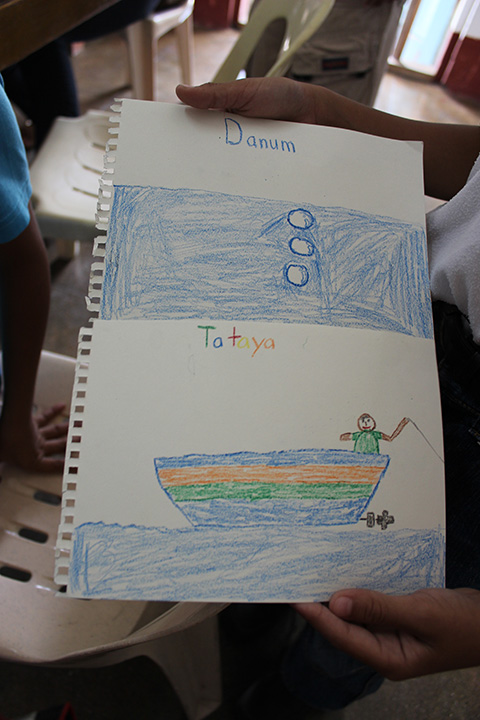 Some Ivatan words the kids chose to share: "kayu" (wood), "pusak" (cat, and similar to Tagalog's "pusa"), "danum" (water), and "tataya" (boat).
Awee talked the kids through the discussion and drawing exercise after reading them the story.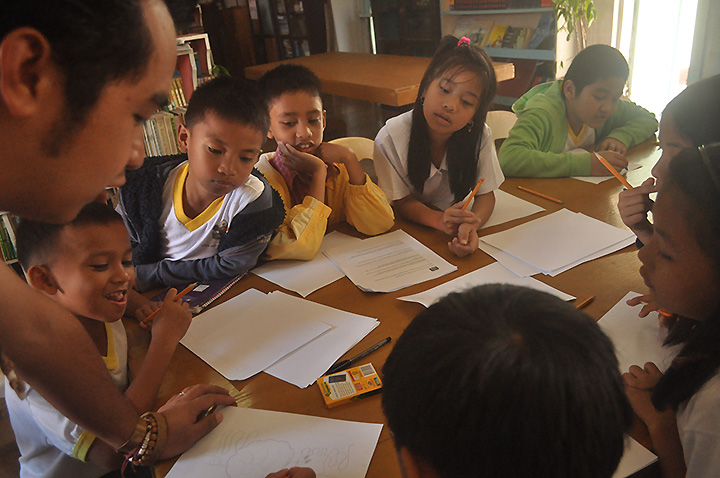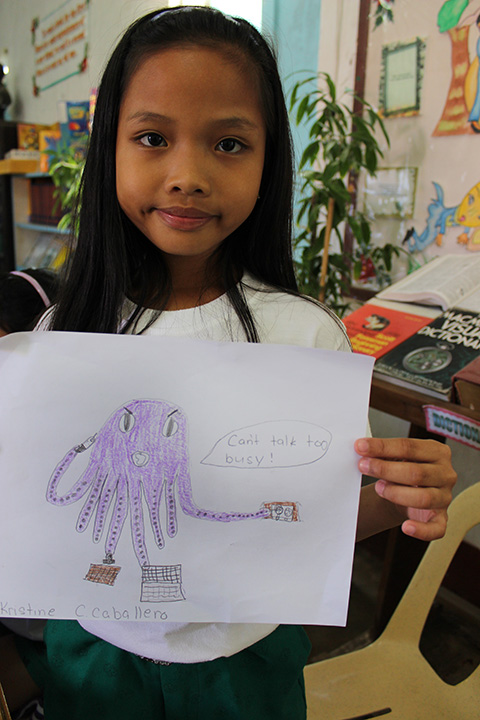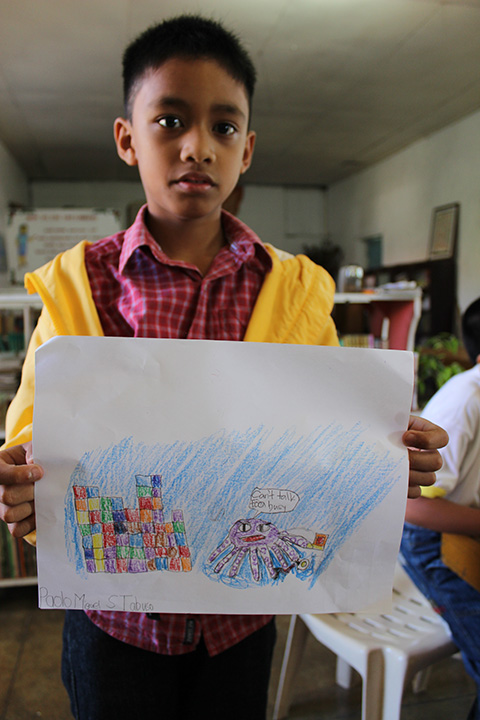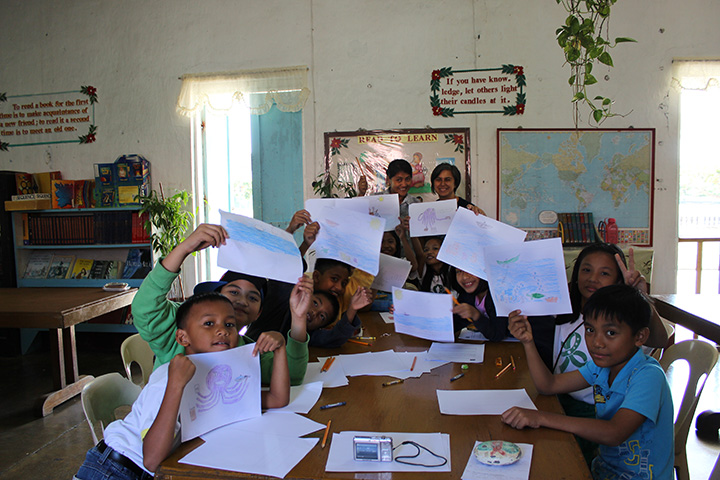 The kids all hold up their drawings, with Vice-Mayor Ann Viola and myself at the back. Photo by Awee Abellardo.